Useful Links
Below are some of our favorite sites on the web. We have used the information contained in these sites on several occasions. We think you will find them informative and insightful. If you have or know a site that you would like us to put on this page, please e-mail us with the location.
GENERAL INFORMATION: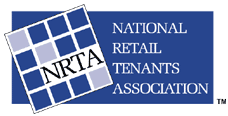 National Retail Tenants Association
International Council of Shopping Centers
National Retail Federation
Consumer Price Indexes
Shopping Centers Today
Chain Store Age
If you have any questions, concerns or ideas for this site, please do not hesitate to contact us!